Kurt Ribak - Press Page



photo by Lincoln Adler
Kurt Ribak recording release party at the Freight & Salvage
Berkeley, CA - Monday, May 7, 2018
http://thefreight.org
Two sets, starting at 8 PM
Freight & Salvage Coffeehouse
http://www.thefreight.org
2020 Addison Street, Berkeley, CA 94704
all ages

Tickets are $16 advance, $20 at the door.
You can get tickets here or at the Freight & Salvage box office at 2020 Addison, which saves you a service charge.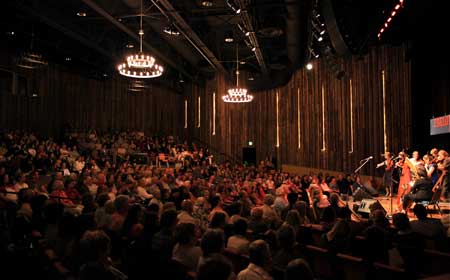 Bassist /bandleader /composer Kurt Ribak and his group will celebrate the release of their next recording, "onward"
at one of the very finest venues in the Bay Area.
It will be our biggest Bay Area show since we last played Yoshi's in 2015. If you see us once in 2018, this is the show to see. 



Greg Sankovich on keys, Lincoln Adler on sax, Myles Boisen on electric guitar and lap steel guitar, Alan Hall on drums, and Michaelle Goerlitz on percussion.
Ross Wilson will be on brass for several numbers. I'll be playing bass and singing a few songs.


Special guests - Sheilani Alix and Lorna K. Sheila and Lorna will each sing a song with us.


Music

-

mp3s from our newest record

"onward

"

- released May 1, 2018.

...
Videos


Kurt Ribak Live - videos from Kurt's May 26, 2015 Yoshi's show - Check out Kurt's YouTube channel for more videos


Video interviews of Kurt Ribak
These video interviews were made by Lincoln Adler - www.LincolnAdler.com. Lincoln plays with us often and is the saxophonist of Times 4, the jazz-funk group Greg Sankovich also plays in.

musical styles and influences reviews Kurt Ribak Trio Facebook page

RECORDINGS -
We have
four
CDs out, with a fifth due out in May 2018. You can also get downloads.
"...KURT'S ability to take you on a journey from the deepest waters of the Caribbean to the funky alleys of the urban jungle in one listening makes him a truly gifted original in my book." - Chris Cortez, Announcer, KCSM-FM



Gig Mailing List
To join my mailing list, you are welcome to click on SubscribeGiglist and include the address where you want to receive the mail in the body of the message. You are encouraged to mention how you heard of me.
To get off the mailing list, just click UnsubscribeGiglist and include the address you want dropped from the mailing list in the body of the message.

site map page