Kurt Ribak
(pronounced REE-bok, like the shoes)
gigs and other stuff

photo by Lincoln Adler / Groove Tonic Media
site map page press kit page home page

RECORDINGS - We have

four

recordings. The newest record, "i got one more!" is played on KCSM-FM, San Diego's Jazz 88, PRI's "Jazz After Hours" (syndicated on 70 stations), KPFA, KZSC, KRCB, "The Creative Source" and more.
The band includes Greg Sankovich, Ross Wilson, Lincoln Adler, Alan Hall, and Michaelle Goerlitz. Guests are Tony Marcus, Jinx Jones, and Jeff Cressman. I think it's our best record yet. It was recorded at Fantasy Studios in Berkeley by Adam Munoz and produced by Greg, Lincoln, and myself.
You can buy Kurt Ribak's CDs, downloads, etc. online at CDBaby or by the download there, on iTunes, emusic.com, and all the other usual online sources, at The Groove Yard in Oakland at 5555 Claremont in Oakland, at Bird & Beckett Books & Records, 653 Chenery St., San Francisco, at Down Home Music, 10341 San Pablo Avenue, El Cerrito, CA.


Gigs

Big upcoming show in 2018 - Mark Your Calendars
Kurt Ribak recording release party at the Freight & Salvage - http://thefreight.org - in Berkeley - May 2018 (yes, next year)

It's way off on May 7, 2018, but my group will celebrate the release of our next recording Monday, May 7 at one of the very finest venues in the Bay Area. More details to come, but it will be our biggest Bay Area show since Yoshi's back in 2015.

If you see us once in 2018, this is the show to see. We'll celebrate the release of the recording we're currently working on.
The band will include Greg Sankovich on keys, Lincoln Adler on sax, Myles Boisen on electric guitar and lap steel guitar, Alan Hall on drums, and Michaelle Goerlitz on percussion. I'll be playing bass and singing at least a couple of songs.


Freight & Salvage is primarily known for American music other than jazz, so why are we playing there?
It's a non-profit listening run by people who love music
It's a great room - great sound system (Meyer Sound), great acoustics, comfortable seating, great sight lines
It's in the East Bay

It's easily accessible by car or public transit - it's two blocks from the UC Campus and one block from Berkeley BART
I love to see shows here - I think you will too, if you aren't already a

Freight

fan.



Jinx Jones Trio - Jazz Guitar
Thursday, December 7, 7 PM to 10 PM
Cafe Claude
http://cafeclaude.com
7 Claude Lane, San Francisco

I back guitarist

Jinx Jones

in a night of jazz guitar.

Jamie Lease

is on drums.





Imperial Jazz Co.- classic jazz




Friday, December 8, 9 PM - 11 PM


Parkway Lounge, 1850 Park Blvd. Oakland

Featuring John Hanes, Kurt Ribak, Tony Marcus, John Finkbeiner, Myles Boisen, John Ettinger, Chris Grady, Phillip Greenlief and Jill Rogers. Special guest appearance by Patrice Haan.

This band has a crazy amount of talent.




Mark Sowlakis Trio
Friday, December 22 - 7 PM to 11 PM
The Cliff House - bar / restaurant
http://www.cliffhouse.com/
1090 Point Lobos, SF, CA
415-386-3330
All ages, no cover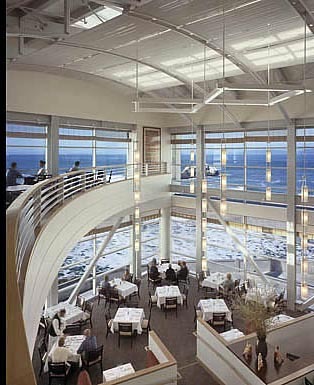 This place really has a great view. You can see the Pacific Ocean, the Marin Headlands, Ocean Beach, Land's End, and more. Listen and watch us in the lounge, while enjoying drinks and maybe some bar food. You can also hear us from the main dining room.

Kurt's on bass, Greg Sankovich keyboards, Mark Sowlakis leads the band on sax, clarinet, and maybe even bass clarinet if we're lucky.

This is Mark's gig, and he's definitely worth hearing.


Jazz Christmas Eve Service with the Dan Damon Quartet
Sunday, December 24, 7 PM to 8:15 PM
First United Methodist Church
http://www.pointrichmondmethodist.org/
201 Martina Street
(at West Richmond Avenue)
Richmond, CA 94801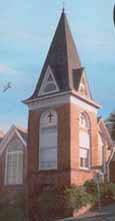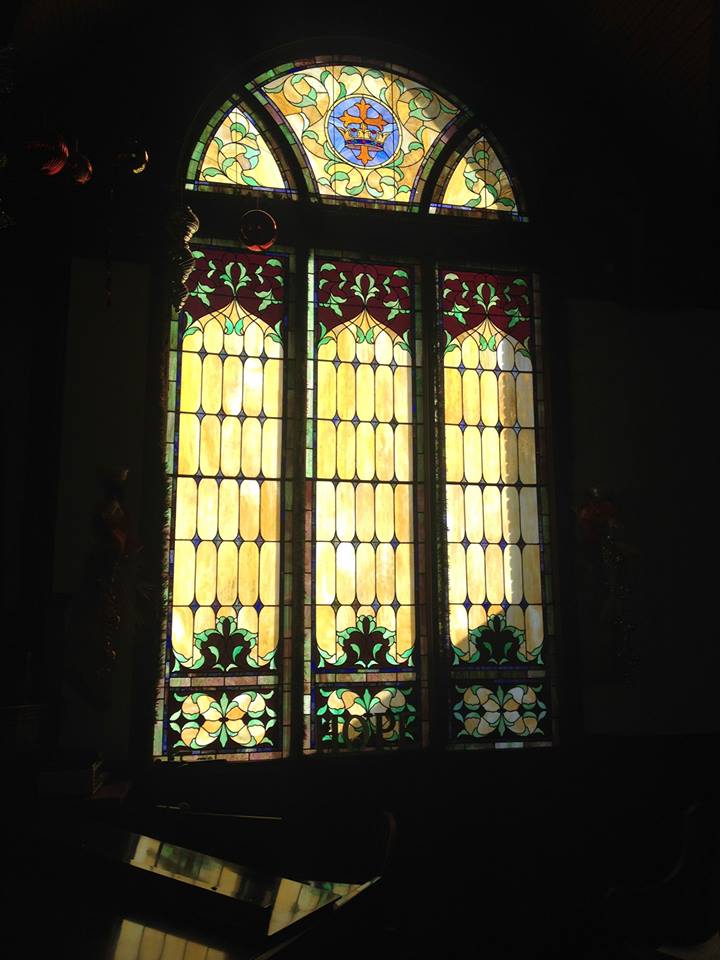 I have played at this church for over fifteen years. The church itself is quite lovely in a modest, unpretentious way. It was built by shipwrights in the dawn of the twentieth century. It has great acoustics and Pastor Dan Damon and his congregation are welcoming - here is their mission statement:

We, the people of First United Methodist Church in Point Richmond, seek to embody Godís love for all people through our worship and the many ways we nurture and serve our community and world. We welcome everyone and celebrate the ways we differ in age, race, ethnicity, culture, gender identity, and sexual orientation. We preserve and embrace the beautiful diversity of nature. We cooperate with other congregations and organizations to participate in Jesusí mission of peace, justice, and unconditional love.
This service will feature

Pastor Dan Damon

on piano, Kurt on bass,

Lincoln Adler

on sax, and

Rob Hart

on drums. I always look forward to this service.
Jazz New Year's Eve Service with the Dan Damon Quartet
Saturday, December 31, 5 PM to 6:15 PM
Epworth United Methodist Church
http://www.epworthberkeley.org/
1953 Hopkins Street, Berkeley, CA 94707
Dan Damon will lead a quartet in a New Year's Eve service. This is a diverse congregation and I've found the service to be a wonderful balance to all the manic aspects of New Year's Eve celebrations. The quartet will be Rev. Dan Damon on piano, Kurt on bass, Lincoln Adler on sax, and Carrie Jahde on drums.

Buy our CDs online - or buy downloads:

videos
Kurt Ribak Live - videos from Kurt's May 26, 2015 Yoshi's show

Check out Kurt's YouTube channel for more videos

Video interviews of Kurt Ribak
These video interviews were made by Lincoln Adler - www.LincolnAdler.com. Lincoln plays with us often and is the saxophonist of Times 4, the jazz-funk group Greg Sankovich also plays in.

"...KURT'S ability to take you on a journey from the deepest waters of the Caribbean to the funky alleys of the urban jungle in one listening makes him a truly gifted original in my book." - Chris Cortez, Announcer, KCSM-FM

Gig Mailing List
To join my mailing list, you are welcome to click on SubscribeGiglist and include the address where you want to receive the mail in the body of the message. You are encouraged to mention how you heard of me.
To get off the mailing list, just click UnsubscribeGiglist and include the address you want dropped from the mailing list in the body of the message.


site map page