Kurt Ribak
(pronounced REE-bok, like the shoes)
gigs and other stuff

photo by Lincoln Adler / Groove Tonic Media
site map page press kit page home page





RECORDINGS - We have

four

recordings. The newest record, "i got one more!" is played on KCSM-FM, San Diego's Jazz 88, PRI's "Jazz After Hours" (syndicated on 70 stations), KPFA, KZSC, KRCB, "The Creative Source" and more.

The band includes Greg Sankovich, Ross Wilson, Lincoln Adler, Alan Hall, and Michaelle Goerlitz. Guests are Tony Marcus, Jinx Jones, and Jeff Cressman. I think it's our best record yet. It was recorded at Fantasy Studios in Berkeley by Adam Munoz and produced by Greg, Lincoln, and myself.

You can buy Kurt Ribak's CDs, downloads, etc. online at CDBaby or by the download there, on iTunes, emusic.com, and all the other usual online sources, at The Groove Yard in Oakland at 5555 Claremont in Oakland, at Bird & Beckett Books & Records, 653 Chenery St., San Francisco, at Down Home Music, 10341 San Pablo Avenue, El Cerrito, CA.



Late July - August 2017 Gigs




Sheilani Alix

- sultry yet warm and sweet vocals




Friday, July 21, 8:00 PM - 10:15 PM,




Armando's


http://www.armandosmartinez.com
707 Marina Vista, Martinez, CA 94553
$15 cover, 21+ only, cash only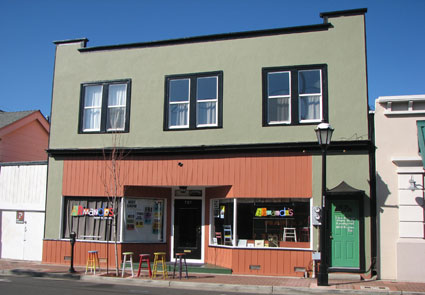 We're back at one of my very favorite venues - Armando's. The band will be led by singer Sheilani Alix. Also on the gig - Lincoln Adler saxophone, Greg Sankovich keyboards, Les James drums, Kurt bass.

Kurt Ribak Quartet - Original Jazz
Friday, July 28, 8 PM to 9:30 PM
The Impulse Room
http://www.impulseroom.com
1501 N. Broadway, Walnut Creek, CA 94596- Access is on Lincoln Street side of building.
925-476-5040




21 and over


Cover includes a complimentary buffet 5:30 PM - 7:30 PM-

go here for details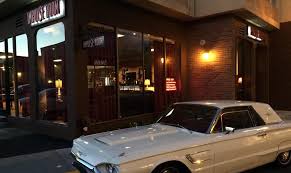 The Impulse Room is a new and nice room - elegant but not stuffy, nice acoustics and furniture - and a nice Yamaha baby grand piano.

The venue does have a

dress code

, so check that out first before you show up in sneakers, shorts, a t-shirt, and a ball cap.

Greg Sankovich

is on piano,

Lincoln Adler

sax,

Randy Odell

on drums, and Kurt on bass.

Rumor has it we may have a quintet for much of the evening with a guest!






Free Outdoor Noon show in downtown SF - presented by People in Plazas
Thursday, August 3, noon to 1 PM
Nashville Honeymoon - old-school country, rockabilly


Mint Plaza


14 Mint Plaza, San Francisco, CA



Hank Maninger

and his wife

Lynne

Maes

lead this band. This is my first gig with them - and the first of three gigs with Hank that week!
This show is presented by

Lynn Valente

and People in Plazas. They've put on great free shows in downtown SF throughout the summer for many years. Check out their shows! I'll be leading my quintet at

People in Plazas

shows August 11 and September 28.





Jukebox Charlies - rockabilly




Friday

, August 4, 6 PM to 9 PM




Club Deluxe


http://www.clubdeluxe.co
1511 Haight St., San Francisco, CA 94117
(415)552-1555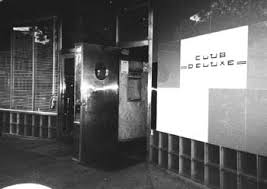 I'll be backing singer-guitarist

Hank Maninger

. I used to play Club Deluxe a lot in the early '90s with the late

Khevan Lennon-Onaje

,

Bruno Pelletier-Bacquert

, and

Section 8 Project

, back when it was a center of the 1990s swing scene. It's still got the Deco style, although last time I was there it was looking a little tired around the edges. Still a nice place to dress up for, have a martini or other classic cocktail, and listen to live music.



Saturday, August 5, 9:30 PM to midnightish
Nashville Honeymoon - old-school country, rockabilly
The Plough & Stars
116 Clement St., San Francisco, CA 94118



Hank Maninger

and his wife

Lynne

Maes

lead this band. I don't think I've been here before. It's an Irish bar on Clement - please note this is

NOT

Berkeley's Starry Plough.




Free Outdoor Noon Jazz show in downtown SF - presented by People in Plazas


Friday, August 11 - noon to 1 PM
Kurt Ribak Quintet - Original Jazz
101 California, San Francisco, CA 94111

The full quintet will make a rare appearance - the band will be

Greg Sankovich

keys,

Lincoln Adler

sax, Kurt on bass,

Ross Wilson

trumpet / trombone / flugelhorn,

R

o

b Hart

drums.

This show is presented by

Lynn Valente

and People in Plazas. They've put on great free shows in downtown SF throughout the summer for many years. Check out their shows! I'll be leading my quintet at

another People in Plazas

show September 28.





Saturday, August 12, noon to 3 PM
Rob Hart Trio - jazz & fusion
Sand Dollar Restaurant
http://www.stinsonbeachrestaurant.com
3458 Shoreline Hwy, Stinson Beach, CA 94970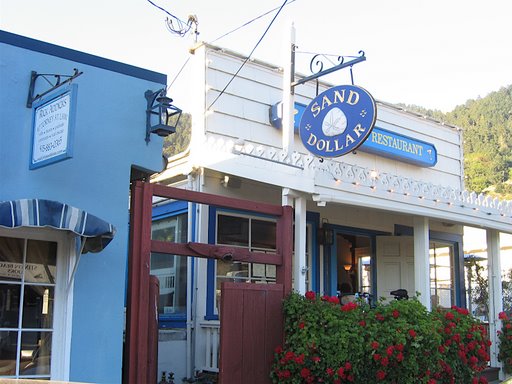 The

Sand Dollar

is a family owned and operated business. The food is outstanding - I've gone here on my own time and my own dime. There are a lot of locals who hang out here at the bar. Sit outside, enjoy the weather, and listen to us live! I'll be a sideman in drummer

Rob Hart

's trio. The group will feature

Greg Sankovich

on keyboards. Greg is my go-to guy on keyboards, and Rob is one of my first-call drummers.





Jinx J

ones & The King Tones - rockabilly, country, surf.
http://www.jinxjones.com


Saturday,

August 12, 9:30 PM to midnightish
Downtown Joe's
www.downtownjoes.com
902 Main St., Napa, CA

This is a brewpub with food in the heart of Downtown Napa. I'll be backing Jinx Jones, who plays a mighty mean guitar.







San Jose Jazz Festival gig - Free show!
Sunday, August 13, 4 PM - 5:30 PM
Kurt Ribak Quartet - Original Jazz
Forager Tasting Room & Eatery
www.sjforager.com
420 S 1st St, San Jose, CA 95113


Kurt Ribak Quartet will be part of the San Jose Jazz Festival! Tickets are here. There are lots of great acts playing - come check it out. We'll have


Greg Sankovich

keys,

Lincoln Adler

sax, Kurt on bass,

R

o

b Hart

drums.

Ross Wilson

trumpet / trombone / flugelhorn may join us for some tunes.











Buy the CD online - or buy downloads!


videos
Kurt Ribak Live - videos from Kurt's May 26, 2015 Yoshi's show

Check out Kurt's YouTube channel for more videos


Video interviews of Kurt Ribak

These video interviews were made by Lincoln Adler - www.LincolnAdler.com. Lincoln plays with us often and is the saxophonist of Times 4, the jazz-funk group Greg Sankovich also plays in.






"...KURT'S ability to take you on a journey from the deepest waters of the Caribbean to the funky alleys of the urban jungle in one listening makes him a truly gifted original in my book." - Chris Cortez, Announcer, KCSM-FM


Gig Mailing List

To join my mailing list, you are welcome to click on SubscribeGiglist and include the address where you want to receive the mail in the body of the message. You are encouraged to mention how you heard of me.

To get off the mailing list, just click UnsubscribeGiglist and include the address you want dropped from the mailing list in the body of the message.



site map page