Kurt Ribak
(pronounced REE-bok, like the shoes)
gigs and other stuff

photo by Lincoln Adler / Groove Tonic Media
site map page press kit page home page

RECORDINGS - We have

five

recordings.
Our records are played on KCSM-FM, San Diego's Jazz 88, PRI's "Jazz After Hours" (syndicated on 70 stations), KPFA, KZFR, KKUP, KZSC, KRCB, soulandjazz.com's "The Creative Source" and more.

The new record, "onward" features Greg Sankovich, Ross Wilson, Lincoln Adler, Russ Gold, Alan Hall, Michaelle Goerlitz, Myles Boisen, and Kurt.
It's our best record yet. It was recorded at Fantasy Studios in Berkeley by Adam Muņoz and produced by Greg, Lincoln, and Kurt.
You can buy Kurt Ribak's CDs, downloads, etc. online at CDBaby or by the download there, on iTunes, emusic.com, and all the other usual online sources, at The Groove Yard in Oakland at 5555 Claremont in Oakland, at Bird & Beckett Books & Records, 653 Chenery St., San Francisco, at Down Home Music, 10341 San Pablo Avenue, El Cerrito, CA.


Gigs
Friday, November 9, 5:30 PM to 8 PM
Kurt Ribak Quartet - Original Jazz
Bird & Beckett Books & Records
653 Chenery St
.,

San Francisco CA 94131
Concert presented by Bird & Beckett and the Jazz in the Neighborhood Guaranteed Fair Wage Fund.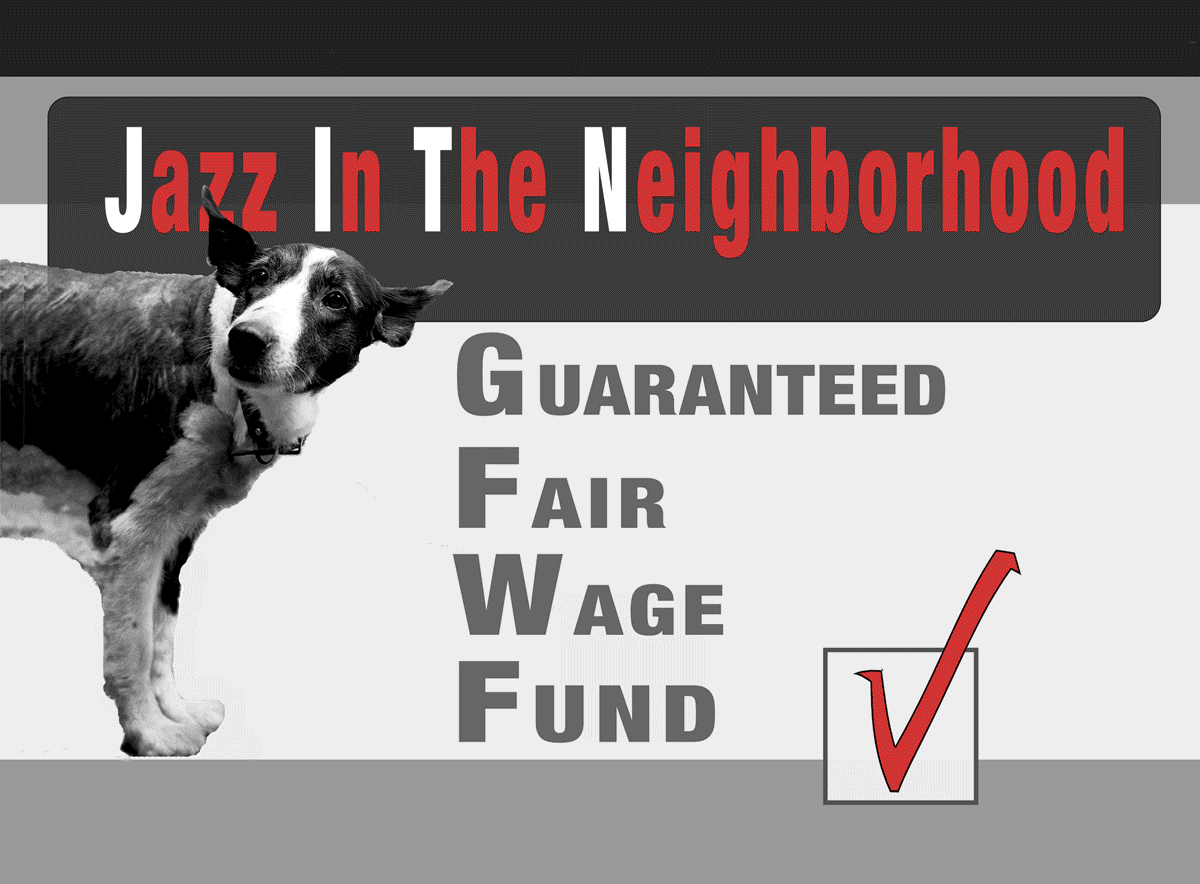 $10-$15 suggested donation, Kids free.
Bird & Beckett
is one of my favorite book stores ever and has a heavy schedule of live music. The owner,
Eric Whittington
, is a big supporter of live music. The band will be
: Randy Odell
on drums,
Greg Sankovich
on keyboards,
Lincoln Adler
on sax, and Kurt on bass.
Glen Park is a charming neighborhood that still feels like San Francisco. It's close to the Glen Park BART station, restaurants elegant (

Le P'tit Laurent

) and simple (

La Corneta Taqueria

). There's also a neighborhood bar (

Glen Park Station

).


This is an earlier show - we'll be done at 8:00
.
You can come after work, catch the show, and go have dinner afterward.
Even if you can't come to the show, you should know about both
Bird and Beckett
and about
Jazz in the Neighborhood
, who
underwrite shows by working jazz musicians in the Bay Area.

Live music and a great bookstore - this is my idea of a good time. Plus you can support musicians getting a reasonable wage for their work, a fine bookstore, and a nonprofit supporting Bay Area jazz musicians.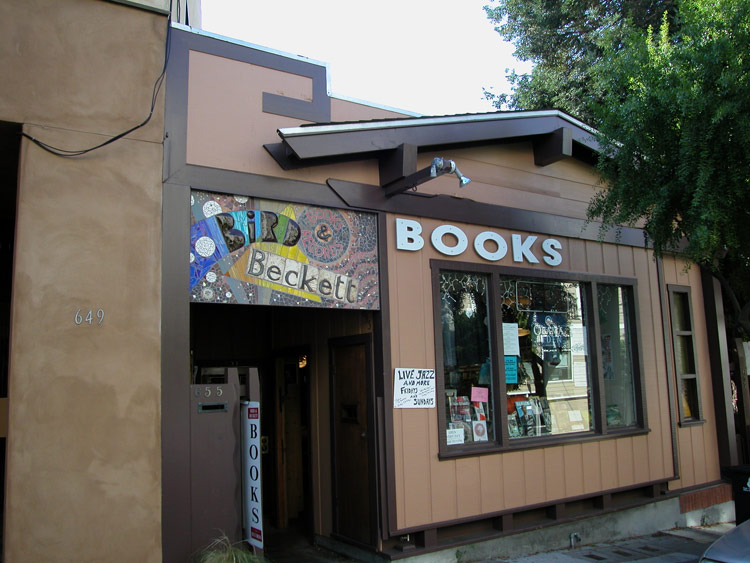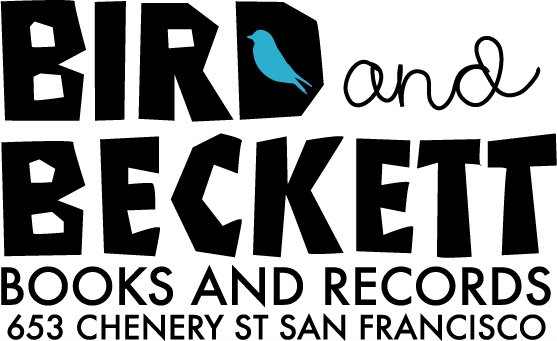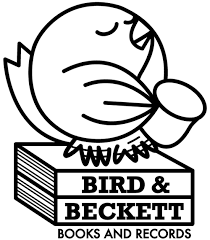 The Cottontails - early jazz, R&B, and more
Sunday, November 11, 7:30 PM to 10:30 PM
The Riptide - http://www.riptidesf.com
3639 Taraval at 47th Ave., San Francisco, CA 94116
No cover, 21 and over only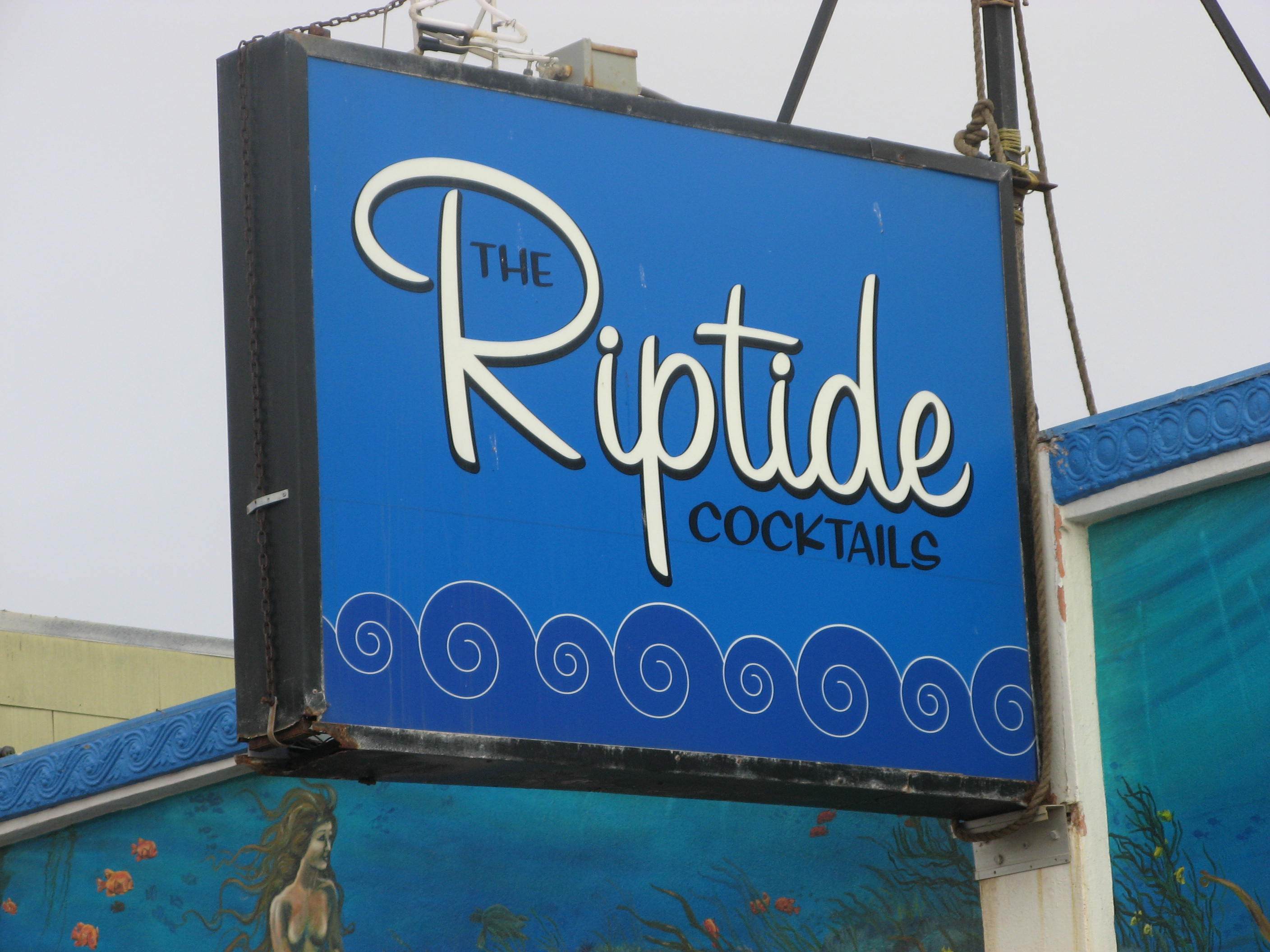 I haven't played at the Riptide - or with the Cottontails - in quite a while. My band had a monthly Sunday night gig here. The Riptide is a great neighborhood bar with an active music program. Les James, the drummer for many bands including Mitch Polzak, The Seducers, and Red Meat, is a co-owner. The neighborhood was very sleepy when I gigged there regularly, but more restaurants etc have popped up. You can walk up a couple of doors and get Italian or Indian food from Brothers' Pizza and eat it at the Riptide. Drinks are cheap, and there's no cover (although tipping the band is strongly encouraged).

The band will include Vic Wong on guitar, GG Amos singing and maybe playing guitar, Randy Lee Odell on drums, and Tom Griesser on clarinet and saxophone.
Tuesday, November 20, 8:30 PM - 11 PM
The pickPocket Ensemble - "world cafe music"
http://www.pickpocketensemble.com
Revolution Cafe
3248 22nd St, San Francisco, CA 94110
No Cover
I played on
the

pickPocket Ensemble's

record "
memory
." I'm doing this date with the group and one in Occidental at Occidental Center for the Arts in October. Their music is like a musical Rorschach blot - leader

Rick Corrigan

writes all the music.

Yates Brown

is on guitar,

John Slattery

percussion,

Matthew Souther

trumpet. My old friend
Chloe Allen
is on violin. I've known her since my days in the circus.

Some people hear Roma (Gypsy) music, and I've met folks from central Europe who say the group's music is what they grew up with. The tunes are really good, regardless. Cafe Revolution is very much a bohemian kind of joint in the Mission.




Kurt Ribak Quartet - Original Jazz
Saturday, November 24, 8 PM to 11 PM
Jupiter
http://www.jupiterbeer.com
2181 Shattuck Avenue, Berkeley, CA 94704
510
.
THE.TAPS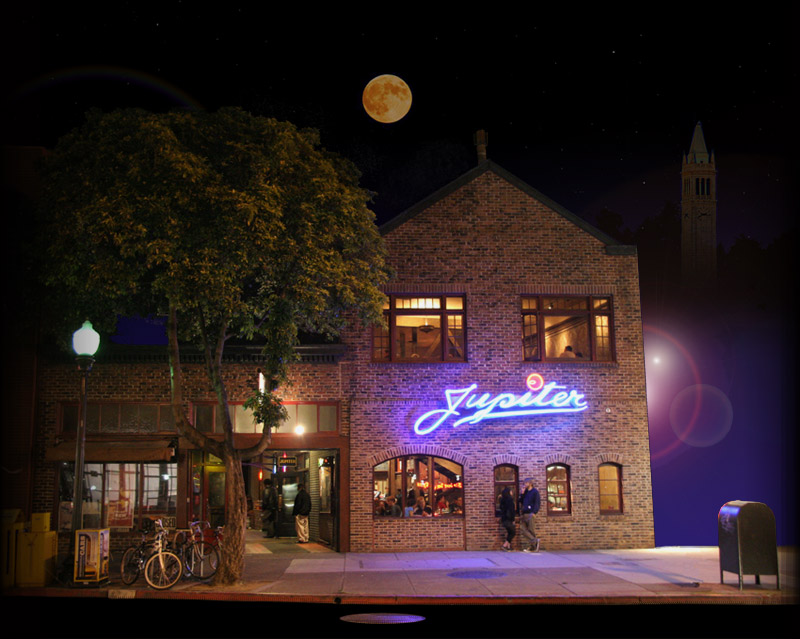 This gig will feature keyboardist

Greg Sankovich

, saxophonist

Lincoln Adler

, and drummer

Carrie Jahde

.
Jupiter has a nice beer selection you can enjoy in a lovely beer garden, and the band plays under a redwood tree. I don't know why, but music and redwood trees go together.
You can take BART if you want to party responsibly - the Downtown Berkeley stop is right across the street. You can enjoy a pizza or other food, share a good salad, have quality beer, and hear us play original, soulful music.
Friday, November 30




"Holiday Extravaganza" - Sven & The Masterful Orchestra - Rat Pack style

vocals and big band with a string section!


Verdi Club - verdiclub.net
2424 Mariposa St., San Francisco, CA 94110
21 and over, $30 cover includes raffle tickets

Sven Soderlund is a singer/guitarist from the SF metal scene. He decided he wanted to front a Rat Pack-style band and by golly he did! It's not a parody or ironic. He sings the material really well. He swings, and has good time and intonation. He's also gone to the trouble and expense of getting classic arrangements and has a small string section in the band.

This show also has rockabilly / country powerhouse Mitch Polzak fronting his band, with Garuda Blue opening.

Below I quote Sven:

"Ringing out 2018 with a plentiful bang and good holiday cheer w/Sven and The Masterful Orchestra bringing you some classic Christmas music along with the timeless swing band standards as well. In support we have the mighty Mitch Polzak & The Royal Deuces definitely bringing to the table some classic & fantastic rock & roll sounds to get you on the dance floor and stirring up a frenzy indeed. Opening this gala event with be SF's own jazz party band Garuda Blue with some of the most amazing players in the industry sure to get things warmed up for the night! Be sure to get a free raffle ticket for "Svenatra's Winter Wonderland Raffle" upon entry into the venue as we will be giving away some wonderful prizes during the break you will not want to miss! If you missed my first couple of shows, try and make this one because you get to spend a wonderful evening with friends at a cool holiday event and a change of scenery is always good for the soul yes? Good, I'm glad you agree! Cheers and see you there dolls & gents!"
Doors: 8pm
Show: 9pm
Cover: $30 advance (with raffle tickets included) the night of the event!
Ages: 21 & up
Dress code: To the nines folks!

KCSM INTERVIEW - Wednesday, April 18, 9 AM

Wednesday - April 18 at 9 AM -
Kurt
was interviewed on
KCSM - FM
by
Alisa Clancy
on her "
Morning Cup of Jazz
" show.
They discussed Kurt's May 7, 2018 show at The Freight & Salvage Coffeehouse and played his new CD "onward."
Listen in archives at
91.1 FM
or over go straight to the interview here.
KCSM is the biggest jazz radio station on the West Coast and one of very few 24-hr jazz stations nationwide.

Buy our CDs online - or buy downloads:

videos
Kurt Ribak Live - videos from a Yoshi's show and a Freight & Salvage show. Check out Kurt's YouTube channel for more videos.

Video interviews of Kurt Ribak
These video interviews were made by Lincoln Adler - www.LincolnAdler.com. Lincoln plays with us often and is the saxophonist of Times 4, the jazz-funk group Greg Sankovich also plays in.

"...KURT'S ability to take you on a journey from the deepest waters of the Caribbean to the funky alleys of the urban jungle in one listening makes him a truly gifted original in my book." - Chris Cortez, Announcer, KCSM-FM

Gig Mailing List
To join the mailing list, you are welcome to click on SubscribeGiglist and include the address where you want to receive the mail in the body of the message.
To get off the mailing list, just click UnsubscribeGiglist and include the address you want dropped from the mailing list in the body of the message.

site map page