Kurt Ribak
(pronounced REE-bok, like the shoes)
gigs and other stuff

photo by Lincoln Adler / Groove Tonic Media
site map page press kit page home page

RECORDINGS - We have

five

recordings.
Our records are played on KCSM-FM, San Diego's Jazz 88, PRI's "Jazz After Hours" (syndicated on 70 stations), KPFA, KZFR, KKUP, KZSC, KRCB, soulandjazz.com's "The Creative Source" and more.

The new record, "onward" features Greg Sankovich, Ross Wilson, Lincoln Adler, Russ Gold, Alan Hall, Michaelle Goerlitz, Myles Boisen, and Kurt.
It's our best record yet. It was recorded at Fantasy Studios in Berkeley by Adam Muņoz and produced by Greg, Lincoln, and Kurt.
You can buy Kurt Ribak's CDs, downloads, etc. online at CDBaby, on iTunes and all the other usual online sources, at The Groove Yard in Oakland at 5555 Claremont in Oakland, at Bird & Beckett Books & Records, 653 Chenery St., San Francisco, at Down Home Music, 10341 San Pablo Avenue, El Cerrito, CA.

Gig

s
A video message from Kurt about his September 24 show at the Freight & Salvage Coffeehouse
Kurt Ribak Quintet - Original Jazz
Wednesday, August 21, noon to 1 PM - Free outdoor noon concert in downtown San Francisco
555 California, San Francisco, CA
Presented by People in Plazas - http://www.peopleinplazas.org
free, all ages

This show features Carrie Jahde on drums, Greg Sankovich keys, Lincoln Adler sax, Ross Wilson brass, Kurt on bass and maybe a couple of vocals This is an especially good show to catch if you work in the Financial District. We hit at noon and end at 1 PM, so don't roll in late to catch the second set. This show is presented by People In Plazas, who have free noon shows in SF all summer. 555 California is at the intersection of California and Kearny.


Kurt Ribak & His Mighty Combo - original jazz
Tuesday, September 24
Two sets - doors open at 7 PM, music starting at 8 PM

Freight & Salvage Coffeehouse
http://thefreight.org
2020 Addison Street, Berkeley, CA 94704
all ages - tickets here - you can also buy tickets at the Box Office to save a service charge.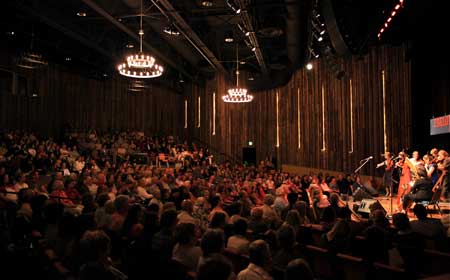 Greg Sankovich keyboards, Lincoln Adler sax, Ross Wilson brass, Myles Boisen guitar and lap steel guitar, David Rokeach drums, Michaelle Goerlitz percussion, and Kurt on bass and vocals. The members of this band have played with Ray Charles, Aretha Franklin, Wild Mango, Tom Waits, kd lang, Benny Velarde, and many more stars as well. More info on the musicians here.

Our 2018 Freight show was described by attendees as an outstanding show in a town that sees many great performances. The Freight and Salvage is one of the best venues around. I love playing here and seeing shows. It's comfortable, without a single bad seat in the house. The sound is outstanding, and the venue is easily accessible by car or public transit.

Curious what you missed last time at The Freight, and want to get some sense of what the show will be like? Or do you want another chance to see last year's show? Check out our YouTube channel. It features a bunch of performances from our Freight & Salvage show last year.
Buy our CDs online - or buy downloads:

videos
Kurt Ribak Live - videos from a Yoshi's show and a Freight & Salvage show. Check out Kurt's YouTube channel for more videos.

Video interviews of Kurt Ribak
These video interviews were made by Lincoln Adler - www.LincolnAdler.com. Lincoln plays with us often and is the saxophonist of Times 4, the jazz-funk group Greg Sankovich also plays in.

"...KURT'S ability to take you on a journey from the deepest waters of the Caribbean to the funky alleys of the urban jungle in one listening makes him a truly gifted original in my book." - Chris Cortez, Announcer, KCSM-FM

Gig Mailing List
To join the mailing list, you are welcome to click on SubscribeGiglist and include the address where you want to receive the mail in the body of the message.
To get off the mailing list, just click UnsubscribeGiglist and include the address you want dropped from the mailing list in the body of the message.

site map page