Tickets for Kurt Ribak's show at Yoshi's:
Tickets
now on sale
:
https://www.ticketfly.com/purchase/event/796327

This is Kurt's first Yoshi's show since 2011, and his first major show since his 2012 injury. Tickets are expected to sell fast on this.
There's only one show and one set, so if you want to make the show, get your tickets soon.
There are a limited number of seats, and we've sold out in this past. Celebrate our return to Yoshi's, and Kurt's return to leading his band - get tickets early!
This show has been a long time coming. We filled Yoshi's in 2009, 2010, and 2011. In 2012 I was going to focus on our next record. Instead I've spent every day since June 19, 2012 working on my recovery. This show is a very big deal to me. Getting back onstage at Yoshi's, leading my band, has been the goal I've set my eyes on since the injury.


Kurt Ribak -

"I Got One More!"

CD release party

Tuesday, May 26 - 8 PM


Yoshi's Oakland - http://www.yoshis.com


510 Embarcadero West
Jack London Square
Oakland, CA 94607
Phone: 510.238.9200

Admission - $17.00

Musicians on the recording are:


Greg Sankovich

, piano, Hammond organ, Fender Rhodes


Lincoln Adler

, tenor and alto sax


Ross Wilson

, trumpet, trombone, flugelhorn


Alan Hall

, drums


Michaelle Goerlitz

, percussion


Kurt Ribak

, electric and upright bass, vocals

featured guests on the recording are:
Jinx Jones, electric guitar
Tony Marcus, rhythm guitar
Jeff Cressman, trombone

We should have almost everybody from the record playing the show.



Yoshi's Special - The new CD for $10 (ten bucks)



Here's another reason to come to Yoshi's. We'll sell the new CD for $10 (TEN measly bucks!) at

this show only. It's crazy cheap - we'll be losing our shirts on every CD - but we're celebrating.

This price applies ONLY to the Yoshi's show.

Other Gigs

Kurt Ribak Quartet
Saturday May 30, 8 PM - 11
PM
Bird & Beckett Books & Records
653 Chenery St., San Francisco - Glen Park District
$10 suggested donation
This will be a totally different lineup than Yoshi's - other than me. The band is
Mark Sowlakis
on woodwinds,
Tim Fox
on guitar, and
Bryan Bowman
on drums. You'll hear the tunes in a different light. Bird & Beckett has an excellent music series and is one of the best book stores I've seen - and I say that as someone who grew up hanging out in Cody's and Moe's in Berkeley.
More info here -
http://www.birdbeckett.com/kurt-ribak-quartet/

Kurt Ribak Quartet - free in downtown San Jose
Friday, June 5, 7 to 9:30
San Pedro Square
Downtown San Jose
87 N. San Pedro St., San Jose, CA 95110
Free / discounted parking! -
http://www.sanpedrosquaremarket.com/about-san-pedro-square-market/frequently-asked-questions/

Come see us in San Jose! Greg Sankovich, keyboards, Lincoln Adler, sax, Rob Hart drums.


Jinx Jones Duo - rockabilly, country, maybe a little jazz
Thurs., June 11, 8 PM to 10 PM
Atlas Cafe
3049 20th St x. Alabama
San Francisco, CA
all ages, no cover

Good simple grub - pizzas, sandwiches, soups, salads. Beer and wine, coffee, tea. Get a light dinner, have something to drink, and hear Jinx Jones.


Jinx Jones and the Jazzabilly All-Stars - Honky Tonk, Rockabilly, Surf, Jazz and more
Friday, June 19, 8:30 - 11 PM (the third Friday of every month)
Speisekammer
2424 Lincoln Ave, Alameda, CA 94501 (near Park)
522-1300
no cover, all ages - restaurant/bar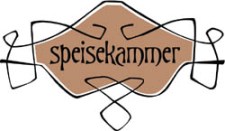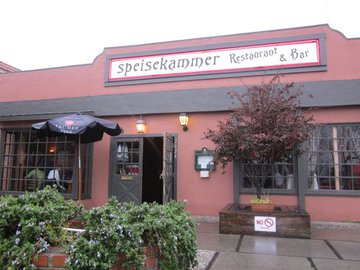 This place has really good German food, a great beer selection, a full bar, and is a place I've often gone to on my own time and dime.
Jinx Jones is a gen - u - wine guitar hero. Check out the article on Jinx in the SF Chronicle's SFGate. Jinx has played with Roy Buchanan, Chuck Berry, recorded with En Vogue, and many others.


If you want to hear the band I strongly recommend reservations specifying your seating preference near the band, or sitting at the bar. This is an eclectic night of music. The music can range from "Misirlou" (the song that licks off "Pulp Fiction") to Thelonious Monk to Merle Haggard, and if Jinx is feeling it, you might get a couple of real surprise tunes at the end of the night. I know he's surprised me!


There was a nice write-up about Jinx in the San Francisco Chronicle's culture blog about the local "twang" scene -
"Jinx is a guitar virtuoso who seamlessly moves from rockabilly to jazz to twang and back again, sometimes in the same song."
Read the article
here
.