Kurt Ribak
(pronounced REE-bok, like the shoes)
gigs and other stuff

photo by Lincoln Adler / Groove Tonic Media
site map page press kit page home page

RECORDINGS - We have

five

recordings.
Our records are played on KCSM-FM, San Diego's Jazz 88, PRI's "Jazz After Hours" (syndicated on 70 stations), KPFA, KZFR, KKUP, KZSC, KRCB, soulandjazz.com's "The Creative Source" and more.

The new record, "onward" features Greg Sankovich, Ross Wilson, Lincoln Adler, Russ Gold, Alan Hall, Michaelle Goerlitz, Myles Boisen, and Kurt.
It's our best record yet. It was recorded at Fantasy Studios in Berkeley by Adam Muņoz and produced by Greg, Lincoln, and Kurt.
You can buy Kurt Ribak's CDs, downloads, etc. online at CDBaby or by the download there, on iTunes, emusic.com, and all the other usual online sources, at The Groove Yard in Oakland at 5555 Claremont in Oakland, at Bird & Beckett Books & Records, 653 Chenery St., San Francisco, at Down Home Music, 10341 San Pablo Avenue, El Cerrito, CA.


Gigs

Friday, March 29, 6:00 PM to 9:00 PM
Kurt Ribak Trio - Original Jazz
Free outdoor show, all ages
Marin Country Mart - http://marincountrymart.com
2257 Country Landing Circle
Larkspur, CA - across the street from the Larkspur Ferry Terminal


Free - all ages! Bring the kids if you got 'em! We rarely play in Marin County, so if you live there, so it's a rare opportunity for Marinites to see us. We were going to play here February 1, but we were rained out. Mark Sowlakis on sax & clarinet, Greg Sankovich on keyboards, Kurt on bass and vocals.


Saturday, April 6 - 11 PM to midnight - Live Radio Broadcast
Kurt Ribak Trio - Original Jazz
"BAJABA ShowCase" - Live on KPFA - 94.1, KPFA.org

We'll be playing live on B.A.J.A.B.A (Bay Area Jazz and Blues Artists) on JaZzLine, hosted by Afrikahn Jahmal Dayvs and Safi Wa Nairobi. The show is "BAJABA ShowCase." Greg Sankovich on piano, Kurt on bass and vocals, and Lincoln Adler on sax. This is a long-running jazz program that focuses on artists living in the Bay Area.

If you can't get out to hear us live - stay in to hear us live! You can listen at 94.1 FM if you live in the SF Bay Area, or stream us online at KPFA.org.


Want to hear some live jazz for free and be in the studio audience?
KPFA has encouraged us to have a small audience at the studio for the broadcast. If you are interested in attending the broadcast, you should arrive by 10:30 at the KPFA studios in Berkeley. Please
email
or
call
me for details if you'd like to be in the audience.
Tuesday, April 16, 8:30 PM - 11 PM
The pickPocket Ensemble - "world cafe music"
http://www.pickpocketensemble.com
Revolution Cafe
3248 22nd St, San Francisco, CA 94110
No Cover


I played on the pickPocket Ensemble's record "memory." Their music is like a musical Rorschach blot - leader Rick Corrigan writes all the music. Yates Brown is on guitar, John Slattery percussion, Matthew Souther trumpet. My old friend Chloe Allen is on violin. I've known her since my days in the circus.

Some people hear Roma (Gypsy) music, and I've met folks from central Europe who say the group's music is what they grew up with. The tunes are really good, regardless. Cafe Revolution is very much a bohemian kind of joint in the Mission.




UPCOMING - later in 2019
Below are what will be our two biggest shows of the year:


Kurt Ribak Quintet plays the San Francisco Jazz Festival!
Thursday, June 20 - Two sets, 7:00 PM and 8:30 PM
SFJAZZ Joe Henderson Lab
http://www.sfjazz.org
201 Franklin Street
San Francisco, CA 94102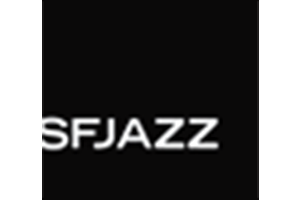 More details to come, but this show will be in SFJAZZ's small room. We'll have most of the same folks as at our Freight & Salvage show last year, including Greg Sankovich keyboards, Lincoln Adler sax, Myles Boisen electric guitar and lap steel guitar, and Kurt on bass and vocals.




Kurt Ribak
Tuesday, September 24
Two sets, starting at 8 PM
Freight & Salvage Coffeehouse
http://thefreight.org
2020 Addison Street, Berkeley, CA 94704
all ages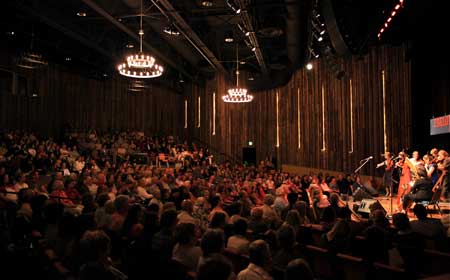 A lot of details are TBA, but here's what we know. We'll have most of the same folks as at our Freight & Salvage show last year, including: Greg Sankovich keyboards, Lincoln Adler sax, and Kurt on bass and vocals. Additional performers TBA.

Our 2018 Freight show was described by attendees as an outstanding show in a town that sees many great performances. The Freight and Salvage is one of the best venues around. I love playing here and seeing shows. It's comfortable, without a single bad seat in the house.

Curious what you missed last time at The Freight, and want to get some sense of what the show will be like? Or do you want another chance to see last year's show? Check out our YouTube channel. It features a bunch of performances from our Freight & Salvage show last year.




Archived KCSM INTERVIEW - Wednesday, April 18, 9 AM
Wednesday - April 18, 2018 at 9 AM - Kurt was interviewed on KCSM - FM by Alisa Clancy on her "Morning Cup of Jazz" show.
They discussed Kurt's May 7, 2018 show at The Freight & Salvage Coffeehouse and played his new CD "onward."

Listen in archives at 91.1 FM or over go straight to the interview here.

KCSM is the biggest jazz radio station on the West Coast and one of very few 24-hr jazz stations nationwide.

Buy our CDs online - or buy downloads:

videos
Kurt Ribak Live - videos from a Yoshi's show and a Freight & Salvage show. Check out Kurt's YouTube channel for more videos.

Video interviews of Kurt Ribak
These video interviews were made by Lincoln Adler - www.LincolnAdler.com. Lincoln plays with us often and is the saxophonist of Times 4, the jazz-funk group Greg Sankovich also plays in.

"...KURT'S ability to take you on a journey from the deepest waters of the Caribbean to the funky alleys of the urban jungle in one listening makes him a truly gifted original in my book." - Chris Cortez, Announcer, KCSM-FM

Gig Mailing List
To join the mailing list, you are welcome to click on SubscribeGiglist and include the address where you want to receive the mail in the body of the message.
To get off the mailing list, just click UnsubscribeGiglist and include the address you want dropped from the mailing list in the body of the message.

site map page