Kurt Ribak
(pronounced REE-bok, like the shoes)
gigs and other stuff

photo by Lincoln Adler / Groove Tonic Media
site map page press kit page home page





RECORDINGS - We have

five

recordings.
Our records are played on KCSM-FM, San Diego's Jazz 88, PRI's "Jazz After Hours" (syndicated on 70 stations), KPFA, KZFR, KKUP, KZSC, KRCB, soulandjazz.com's "The Creative Source" and more.


The new record, "onward" features Greg Sankovich, Ross Wilson, Lincoln Adler, Russ Gold, Alan Hall, Michaelle Goerlitz, Myles Boisen, and Kurt.
It's our best record yet. It was recorded at Fantasy Studios in Berkeley by Adam Munoz and produced by Greg, Lincoln, and Kurt.

You can buy Kurt Ribak's CDs, downloads, etc. online at CDBaby or by the download there, on iTunes, emusic.com, and all the other usual online sources, at The Groove Yard in Oakland at 5555 Claremont in Oakland, at Bird & Beckett Books & Records, 653 Chenery St., San Francisco, at Down Home Music, 10341 San Pablo Avenue, El Cerrito, CA.


Gigs

Kurt and the band had a big show

May 7 at the
Freight & Salvage Coffeehouse- http://thefreight.org


Kurt will be doing sideman gigs for a while as the dust settles from the Freight gig. Some more gigs as a leader are coming up later in the summer




Sat., June 2, 7:30 PM to 10 PM
Imperial Jazz Co. - Maximum Swing
Bird & Beckett - book store and music venue
653 Chenery St
San Francisco CA 94131
all ages, $20 cover (I think)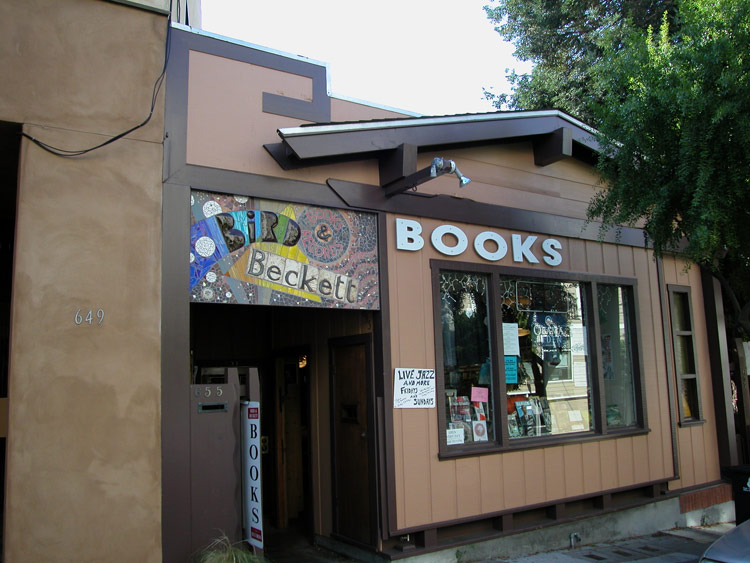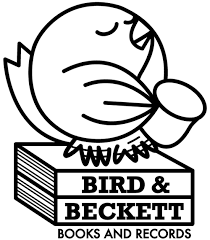 Bird & Beckett

i

s both a great music venue and an outstanding book store. It is one of my favorite book stores ever - and I grew up hanging out at Cody's, Moe's, and other great Berkeley book stores.

There are always scads of books here crying "Take me home!"

The proprietor,

Eric Whittington

, books a *lot* of jazz here. He's also got strong community ties - I have a number of friends in the area, from different parts of my life, and he knows them by name. It's one of the best jazz venues in the area. Very intimate - if there are thirty people listening, it's pretty dang full, yet there are still lots of book shelves that are browse-able.


Glen Park is a charming neighborhood that still feels like San Francisco. There are a number of cafes, bars (hello, Glen Park Station bar!) and restaurants nearby, and it's close to the Glen Park BART station.

This band is definitely worth checking out. The book is mostly swing tunes, but this is not your normal swing band. All the musicians *can* and *do* swing, but all are players with a lot of experience in other genres - many with serious experimental / avant-garde cred. They keep the music fresh, and the book includes standards, Monk's "Hackensack" and Billy Strayhorn's "Johnny Come Lately."


The band personnel varies a little from gig to gig. This version includes violinist John Ettinger, reedman Philip Greenlief, myself, guitarist Myles Boisen, drummer John Hanes, and vocalist Jill Rogers. The band has also featured Tony Marcus and David Slusser. This is a band worth coming to hear, regardless of whether I'm playing in it, and we'll be playing in one of the coolest venues around.






Sunday, June 3, 3 PM to 5:15 PM
Thomas Martin (folk-rock singer-songwriter)
Armando's
http://www.armandosmartinez.com
707 Marina Vista
Martinez, CA


21+, cash only, beer & wine.


Thomas Martin has been active in the music scene since the early '60s. His music reminds me a bit of Donovan, Al Stewart, and maybe T. Rex. Armando's is one of my favorite venues both as a performer and as an audience member. It's a surprisingly quick drive to Armando's from Berkeley / Oakland area - for one thing, parking's a snap. Come on out!






CANCELED Friends of Old Puppy - Ukulele-Centric Jazz, Tin Pan Alley, Hawaiian Music, and more
Sunday, June 10, 3 PM - 6 PM
Butchertown Gourmet / Gratta Wines
5273 3rd St, San Francisco, CA 94124


This is a band I often go hear Saturday Mornings at Spasso in Oakland. On this occasion I will play with them. It will feature the singer, ukuleleist, and all - around fabulous musician Steven Strauss. It will also include Kurt Stevenson on guitar. Kurt plays with Counting Crows when they tour and also is a fine singer and player with a lot of songs under his belt. I've known women to get all dreamy-eyed about Kurt Stevenson and his playing. Cynthia Wilson is on drums.

Seriously, I think Strauss is a musical treasure. We're of pretty different sensibilities. He has a lovely light touch to his music. Me - I'm often more like a blacksmith playing bass, but I look forward to this gig.


I've played once before at this space. It's in the Bayview District, or more specifically, Butchertown. This area is changing some - but it's still one of the few neighborhoods left in San Francisco that hasn't become a playground for the rich. It's in that sweet spot where places like Gratta Wine have popped up. They serve wine made in their garage. They also serve some light food. They have a small kitchen, a small counter, and a few stools for drinking wine and having a bite. I believe you can buy bottles to take with you. When I played here before I thought it was really cool. I really liked the wine, and the place reminded me of somes tapas bars I came across traveling in Spain.
CANCELED




Sunday, June 17, 11 AM to 12:10 PM
Dan Damon Quartet - Father's Day Jazz Service
First United Methodist Church - http://www.pointrichmondmethodist.org/
201 Martina St
Richmond CA 94801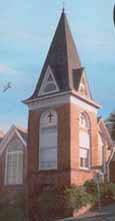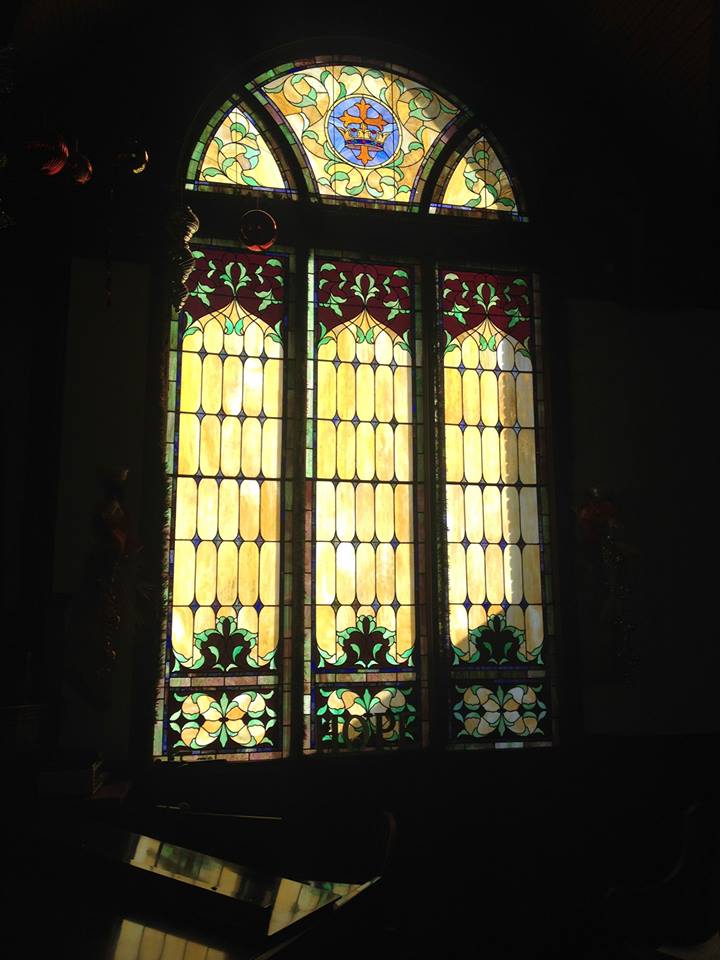 Pastor Dan Damon is a jazz pianist - he played piano in bars to pay for seminary school. He's also written a number of hymns that are in Methodist hymnals. He will lead the band and lead worship with Kurt on bass. Lincoln Adler on sax, Randy Odell on drums, and Sheilani Alix on vocals on a few numbers. I've played jazz services here for about fifteen years. The church itself is beautiful yet unpretentious, and has excellent acoustics.

If you're concerned about whether you'll be comfortable or welcome, here's the church's mission statement:

"We, the people of First United Methodist Church in Point Richmond, seek to embody Godís love for all people through our worship and the many ways we nurture and serve our community and world. We welcome everyone and celebrate the ways we differ in age, race, ethnicity, culture, gender identity, and sexual orientation. We preserve and embrace the beautiful diversity of nature. We cooperate with other congregations and organizations to participate in Jesusí mission of peace, justice, and unconditional love." I've been at enough services here to know they mean it.

FUMC is a lovely, unpretentious small church with excellent acoustics. You can see photos of it and learn more about the church here.


Imperial Jazz Co. / Orchestra Nostalgico
Friday, June 22 - Approx. 9 PM to midnight
The Starry Plough (Irish bar with food)
3101 Shattuck Ave, Berkeley, CA 94705

I'll be with Imperial Jazz Co. This band is definitely worth checking out. The book is mostly swing tunes, but this is not your normal swing band. All the musicians *can* and *do* swing, but all are players with a lot of experience in other genres - many with serious experimental / avant-garde cred. They keep the music fresh, and the book includes standards, Monk's "Hackensack" and Billy Strayhorn's "Johnny Come Lately."

The band personnel varies a little from gig to gig. This version includes violinist John Ettinger, reedman Philip Greenlief, myself, guitarists Myles Boisen and John Finkbiner, drummer John Hanes, and vocalist Jill Rogers. The band has also featured Tony Marcus and David Slusser. This is a band worth coming to hear, regardless of whether I'm playing in it, and we'll be playing in one of the coolest venues around.

Orchestra Nostalgico performs music from classics by some of the great composers for the movies: Ennio Morricone, Bernard Hermann, Charlie Chaplin, Giovanni Fusco and more. The band features musicians like Philip Greenlief, John Hanes, Josh Brody, Sheldon Brown, Myles Boisen, Chris Grady, and more. Some really fine players here.
So - two really good bands playing really good music. In an unpretentious lefty Irish bar. A good time is a strong possibility, and it should be an affordable night out.
Mark Sowlakis Trio - Jazz
Friday, June 29 - 7 PM to 11 PM
The Cliff House - bar / restaurant
http://www.cliffhouse.com/
1090 Point Lobos, SF, CA
415-386-3330
All ages, no cover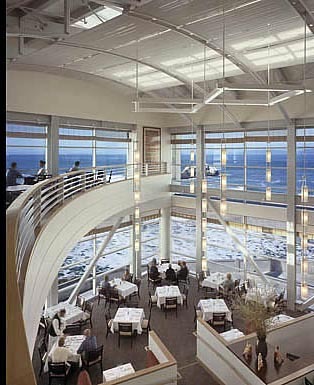 This place really has a great view. You can see the Pacific Ocean, the Marin Headlands, Ocean Beach, Land's End, and more. Listen and watch us in the lounge, while enjoying drinks and maybe some bar food. You can also hear us from the main dining room.

Kurt's on bass, Greg Sankovich keyboards, Mark Sowlakis leads the band on sax, clarinet, and maybe even bass clarinet if we're lucky.

This is Mark's gig, and he's definitely worth hearing.
KCSM INTERVIEW - Wednesday, April 18, 9 AM

Wednesday - April 18 at 9 AM - Kurt was interviewed on KCSM - FM by Alisa Clancy on her "Morning Cup of Jazz" show.

They discuss Kurt's May 7 show at The Freight & Salvage Coffeehouse and play his brand new CD "onward," which will be released May 1.

Listen in archives at
91.1 FM
or over go straight to the interview here.


KCSM is the biggest jazz radio station on the West Coast and one of very few 24-hr jazz stations nationwide.

Buy our CDs online - or buy downloads:

videos
Kurt Ribak Live - videos from Kurt's May 26, 2015 Yoshi's show

Check out Kurt's YouTube channel for more videos

Video interviews of Kurt Ribak
These video interviews were made by Lincoln Adler - www.LincolnAdler.com. Lincoln plays with us often and is the saxophonist of Times 4, the jazz-funk group Greg Sankovich also plays in.

"...KURT'S ability to take you on a journey from the deepest waters of the Caribbean to the funky alleys of the urban jungle in one listening makes him a truly gifted original in my book." - Chris Cortez, Announcer, KCSM-FM

Gig Mailing List
To join the mailing list, you are welcome to click on SubscribeGiglist and include the address where you want to receive the mail in the body of the message.

To get off the mailing list, just click UnsubscribeGiglist and include the address you want dropped from the mailing list in the body of the message.


site map page