The recording musicians are
Greg Sankovich, Ross Wilson, Lincoln Adler, Alan Hall,
Michaelle Goerlitz, Myles Boisen, and Russ Gold.
Kurt's upcoming gigs

:
Kurt Ribak free in-store performance at Down Home Music in El Cerrito
Saturday, June 8, 2 PM to about 3:45 PM.
Down Home Music - https://www.downhomemusic.com
10341 San Pablo Avenue, El Cerrito, CA
free - all ages
If you haven't been to Down Home Music in El Cerrito, you are missing out big time. This store is one of my favorite things about the Bay Area. They call themselves "The World's Jukebox." They aren't kidding. You want Tuvan throat-singing records? They got 'em. Gospel music recordings from the 1920s? ditto. Congolese Rumba? Yep. Vinyl? Oh yes. 78s? Go to their swap meet!

We'll be promoting our upcoming SFJAZZ show and our recording "ONWARD". Greg Sankovich will be on keys, Lincoln Adler on sax.



Live interview with Alisa Clancy on KCSM's "Morning Cup of Jazz."
9:00 AM - KCSM 91.1 FM, http://www.kcsm.org

I (Kurt) will be interviewed by Alisa Clancy on KCSM's "Morning Cup of Jazz." She has interviewed me several times in the past - people have commented on our on-air rapport. Plus you get to hear me talk when I probably haven't had much sleep and am likely to say something I hadn't planned to say.
Below: Our two biggest shows of the year:
Kurt Ribak Quintet plays the San Francisco Jazz Festival!
Thursday, June 20 - Two sets, 7:00 PM and 8:30 PM
SFJAZZ Joe Henderson Lab
http://www.sfjazz.org
201 Franklin Street
San Francisco, CA 94102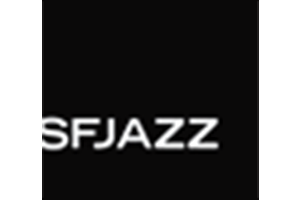 tickets - https://www.sfjazz.org/tickets/productions/kurt-ribak-quartet/ all ages, $34.50 - $25.00 for SFJAZZ members

More details to come, but this show will be in SFJAZZ's small room - the Joe Henderson Lab. It's the glass room you see from the street . We'll have most of the same folks as at our Freight & Salvage show last year - Greg Sankovich keyboards, Lincoln Adler sax, Myles Boisen electric guitar and lap steel guitar, and Kurt on bass and vocals.

SFJAZZ wrote some really nice stuff about us -

"Joyous, grooving, bluesy, sophisticated and masterful" could all be accurately use to describe bassist and composer Kurt Ribak's music, but perhaps an assessment is best left to the man himself, who calls his rollicking mix of bebop sophistication and body-moving grooves "Charles Mingus meets The Meters." Ribak brings his superb working quartet, performing music from their most recent album "Onward."
A Berkeley native, Ribak parlayed his formative musical experiences as a cellist and member of the San Francisco Boys Chorus into a passion for the bass, studying at Cal Berkeley and Boston's Berklee College of Music before returning to the East Bay and establishing a well-deserved reputation as one of the most respected creative forces on the scene. At the top of his creative game, Ribak suffered a devastating injury in a 2012 car accident that shattered his left arm and led to a dozen surgeries, leaving the bassist's musical future in serious doubt. Through extensive physical rehab and endless persistence, Ribak re-learned to play and eventually returned to the bandstand, and it is this hard-won struggle to reclaim his life and career that led to Onward, his most personal statement to date. With a renewed sense of urgency and the accompaniment of his telepathic quartet, including saxophonist Lincoln Adler and keyboardist Greg Sankovich, Kurt Ribak is back for the long haul.
There's also a blog post
SFJAZZ
asked me to about my injury and recovery here:
https://www.sfjazz.org/onthecorner/kurt-ribak-interview/.
Kurt Ribak - original jazz
Tuesday, September 24
Two sets, starting at 8 PM

Freight & Salvage Coffeehouse
http://thefreight.org
2020 Addison Street, Berkeley, CA 94704
all ages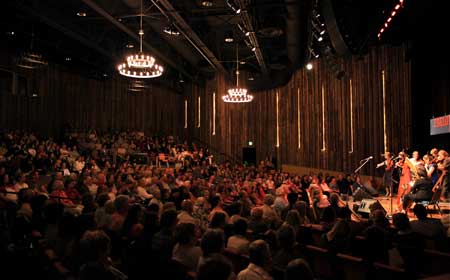 A lot of details are TBA, but here's what we know.
We'll have most of the same folks as at our Freight & Salvage show last year, including:
Greg Sankovich keyboards, Lincoln Adler sax, Ross Wilson brass, Michaelle Goerlitz percussion, and Kurt on bass and vocals. Additional performers TBA.

Our 2018 Freight show was described by attendees as an outstanding show in a town that sees many great performances. The Freight and Salvage is one of the best venues around. I love playing here and seeing shows. It's comfortable, without a single bad seat in the house.

Curious what you missed last time at The Freight, and want to get some sense of what the show will be like? Or do you want another chance to see last year's show? Check out our YouTube channel. It features a bunch of performances from our Freight & Salvage show last year.
You can buy
Kurt Ribak
's recordings:
At CDBaby or by the download there, on iTunes, emusic.com, Spotify, and all the other usual online sources.
At The Groove Yard in Oakland at 5555 Claremont in Oakland
At Down Home Music, 10341 San Pablo Avenue, El Cerrito, CA
At Bird & Beckett Books & Records, 653 Chenery, San Francisco, CA

videos - we have a YouTube Channel

Performances, interviews of Kurt Ribak
These video interviews were made by Lincoln Adler - www.LincolnAdler.com. Lincoln plays with us often and is the saxophonist of Times 4, the jazz-funk group Greg Sankovich also plays in.

Kurt Ribak Trio at Yoshi's San Francisco - June 30, 2009
The poster below was done by

Maurice Tani

, who also leads the country group

77 El Deora

.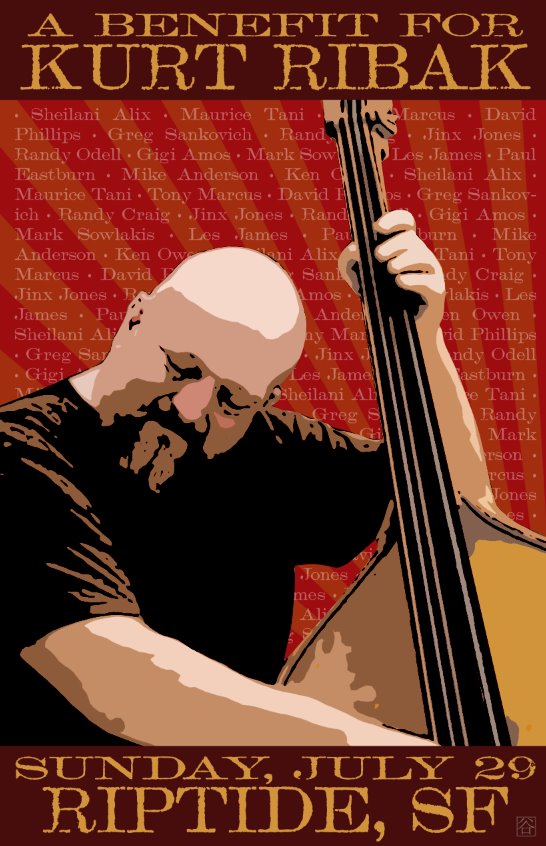 "...KURT'S ability to take you on a journey from the deepest waters of the Caribbean to the funky alleys of the urban jungle in one listening makes him a truly gifted original in my book."
Chris Cortez, KCSM FM

Gig Mailing List
To join my mailing list, you are welcome to click on SubscribeGiglist and include the address where you want to receive the mail in the body of the message. You are encouraged to mention how you heard of me.>
To get off the mailing list, just click UnsubscribeGiglist and include the address you want dropped from the mailing list in the body of the message.

site map page